I'm a big fan of moo.com and have been buying their fantastic printed products for a number of years. I was delighted to see them release their heavier weight Luxe business cards recently so ordered some for my recently rebranded freelance identity (more on that soon).
As a hobbyist Letterpresser I thought it would be nice to get some custom plates made to emboss my Luxe cards so contacted the nice chaps at Centurion Graphics to have a couple of custom polymer plates made. These are hardy enough to both print and emboss paper and card – leaving a nice impression – but are also relatively bargainous at £17 for two plates.
(For a heavier impression Magnesium plates are also available at a slightly greater cost).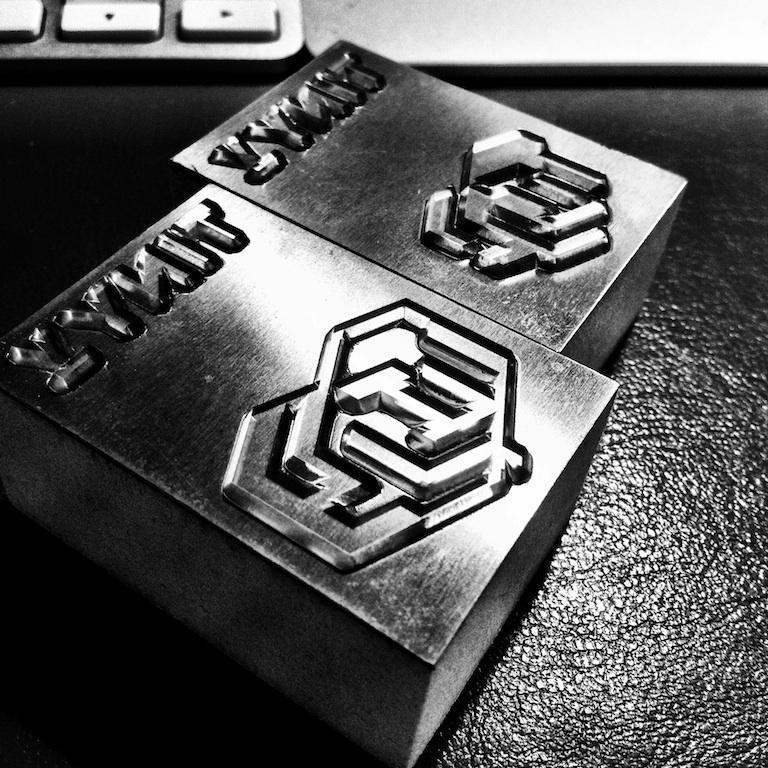 The outcome of the experiment was mixed – the problem with digital printing (as employed by Moo) is that there is a pretty generous bleed due to the variation in print alignment between cards in a run. I'd had this problem before when printing up some cards based on a design I submitted for Andy Clarke's Hardboiled Web Design where border's did not line up with the edge of the final card.
The thing with letterpress is that whilst there is some play for aligning the substrate you are printing onto (or embossing in this case) there is no way to do this consistently across a range of prints without realigning the plate each time.
So, the result isn't perfect but I think this is a great way of enhancing the lovely Luxe business cards – and considerably cheaper than commissioning your own set of letterpress business cards (although there is no substitute for quality letterpress printing).