Well 2022 has been quite the year. Looking back there have been so many highs, some lows and barely a moment to stand still.
If I was to sum up some themes from the year it would be about friendships. New ones were made, some were lost and existing ones were strengthened.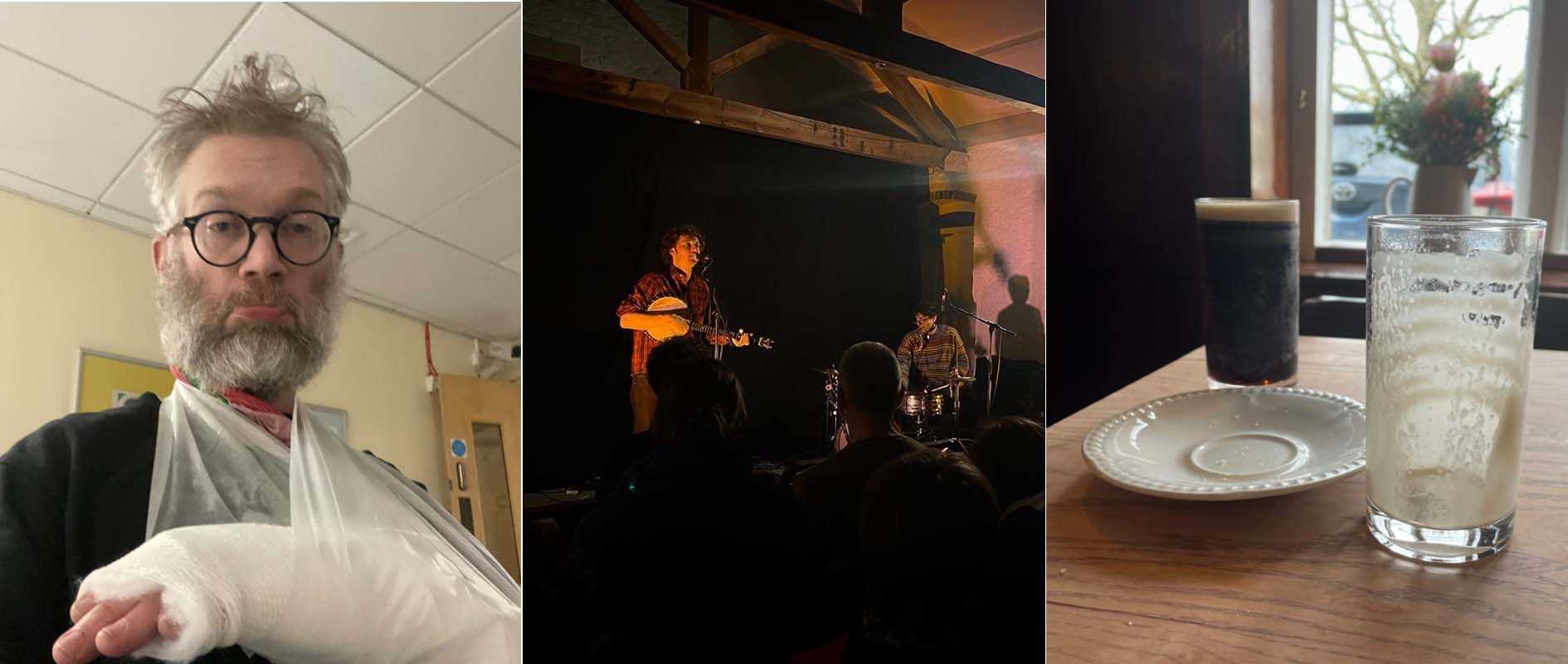 The start of 2022 was to be frank a bit shit. I fell over after one beer too many at the leaving drinks for one of our employees at Mud. A late night trip to hospital in Bath (thanks Lieve for the chaperone and Peta for the late night rescue) revealed I'd pretty badly broken two fingers. The result was six weeks of being one-handed and some extremely painful traction on the fingers to set them back in place.
Whilst recovering I did get the chance to see the wonderful Sam Amidon playing in our home town of Frome and it was so lovely to have live music in our lives once again after the last few years. March though also saw the sad loss of my friend Alex after he lost his struggle against the horrific and debilitating Motor Neurone Disease (ALS). It was a relief that Alex was finally at peace but I miss our occasional talks.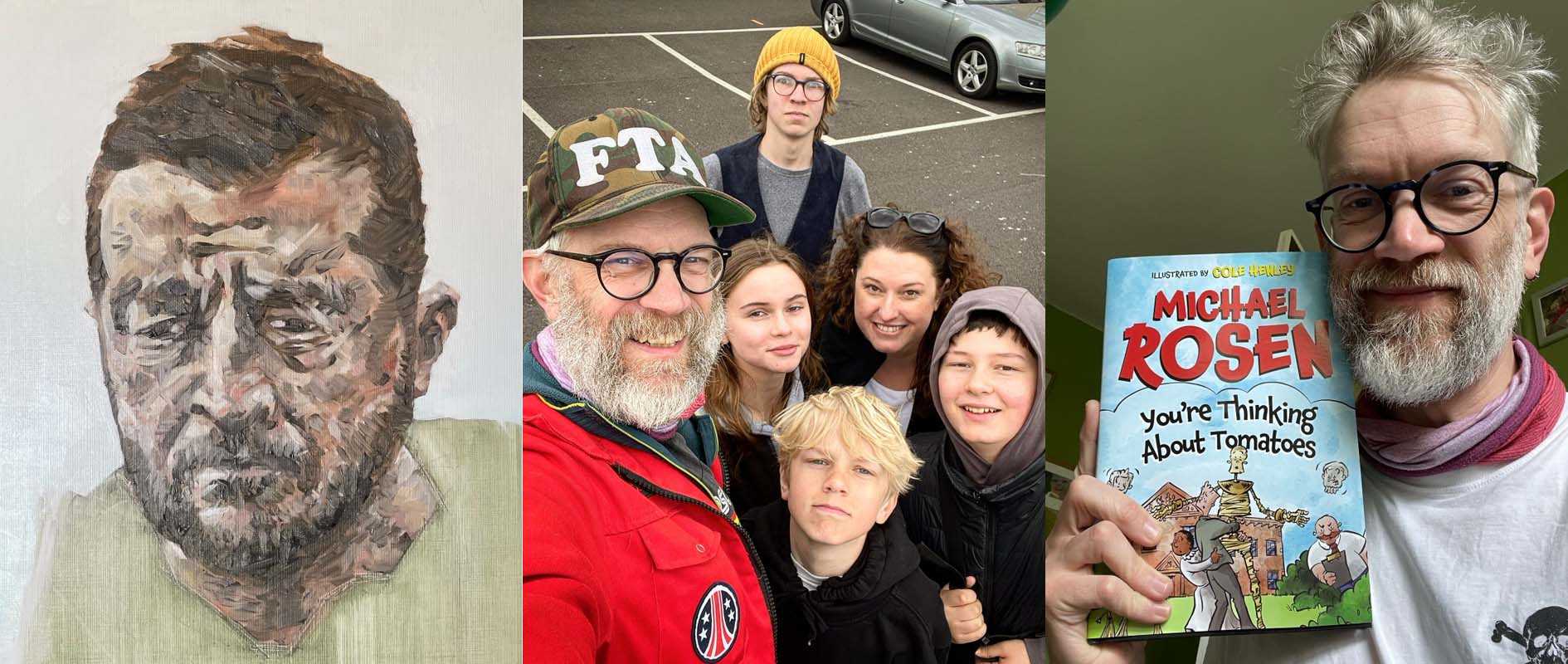 One unexpected outcome of my hand injury was throwing myself into oil painting. I haven't painted since my A-Levels almost thirty years ago and had never painted with oil paints before. I think I needed a creative outlet with only one hand working and the result was a flurry of portraits. It has been really nice to explore a new medium and to think about creativity at a completely different pace to normal. In the run up to the Qatar World Cup I managed to sell one of my paintings to raise over £120 for Amnesty International so quite chuffed with that.
In April we caught up with my cousin Annya and her children who were visiting from Poland. It was great to meet up after so long and hang out in Bath for the afternoon.
May saw the publication of my collaboration with children's author Michael Rosen, a graphic novel "You're Thinking about Tomatoes". After two years of creative block and imposter syndrome (around the small matter of a pandemic and health issues) it was extremely rewarding to see the hard work and encouragement from friends and family finally come to fruition in a full colour, hard-backed book.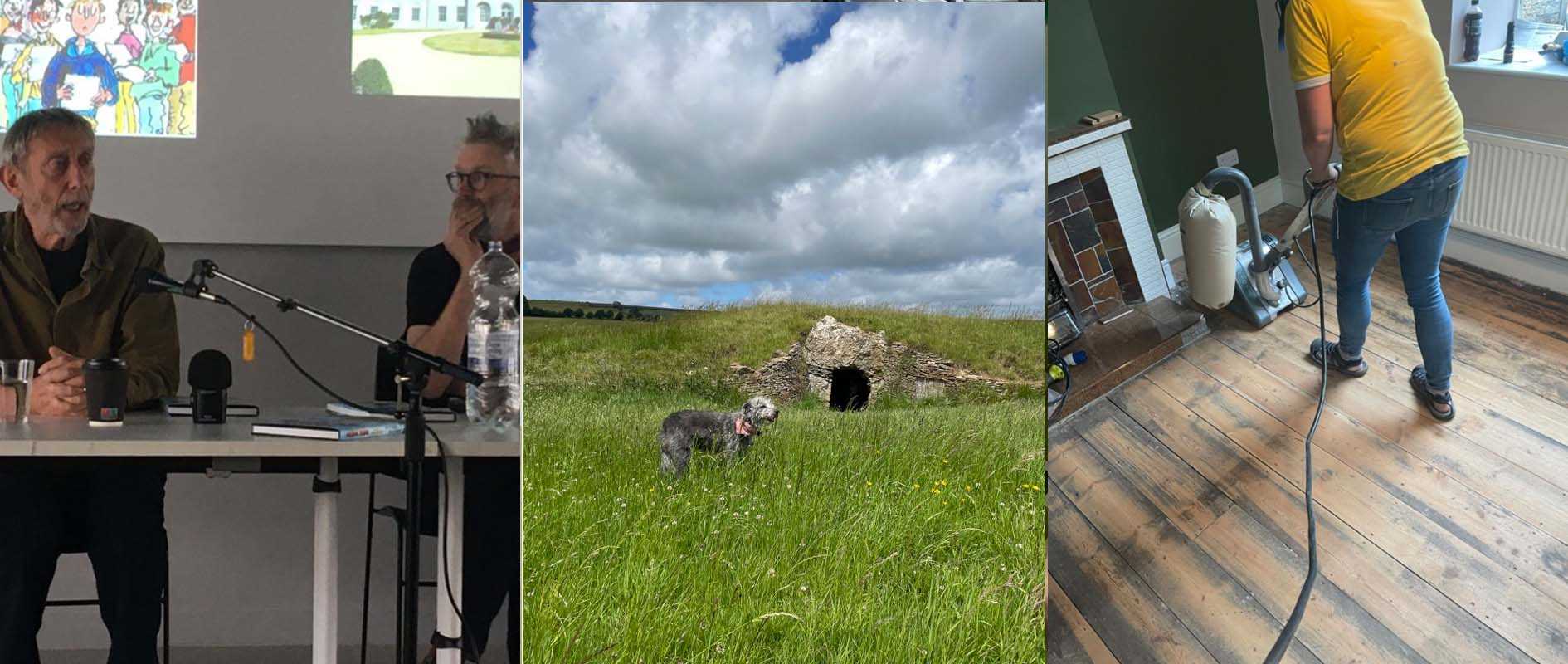 Me and Michael spent a day signing the books at a depot in Basildon and were invited to talk about the collaboration at a children's comics festival in Brighton. It was a great few days to reflect on what we had created, there was some great feedback on the book and it was lovely to make some new friendships in Brighton, especially Myf Tristan and Joe Nixon who kindly put me up and all the members of Cartoon County who made me feel so at home.
With the weather turning it was lush to be able to spend plenty of time on sunny walks with Hazel. With my health problems over the past few years it has been a real struggle to manage longer walks and it is a source of real sadness that I can't manage the 5-6 mile long treks I used to. But I feel really chuffed to have managed what I can and we are so lucky to have this silly dog in our lives.
June saw an overly ambitious attempt to bring the floors in our dining room back to their former glory. A stupid and temporary burst of energy resulted in my ripping up the carpet and a tool hire later we had stripped the floorboards and started varnishing. The result was lush but sadly a fair bit of worm damage meant we had to replace almost a third of the boards. Something to complete in 2023 …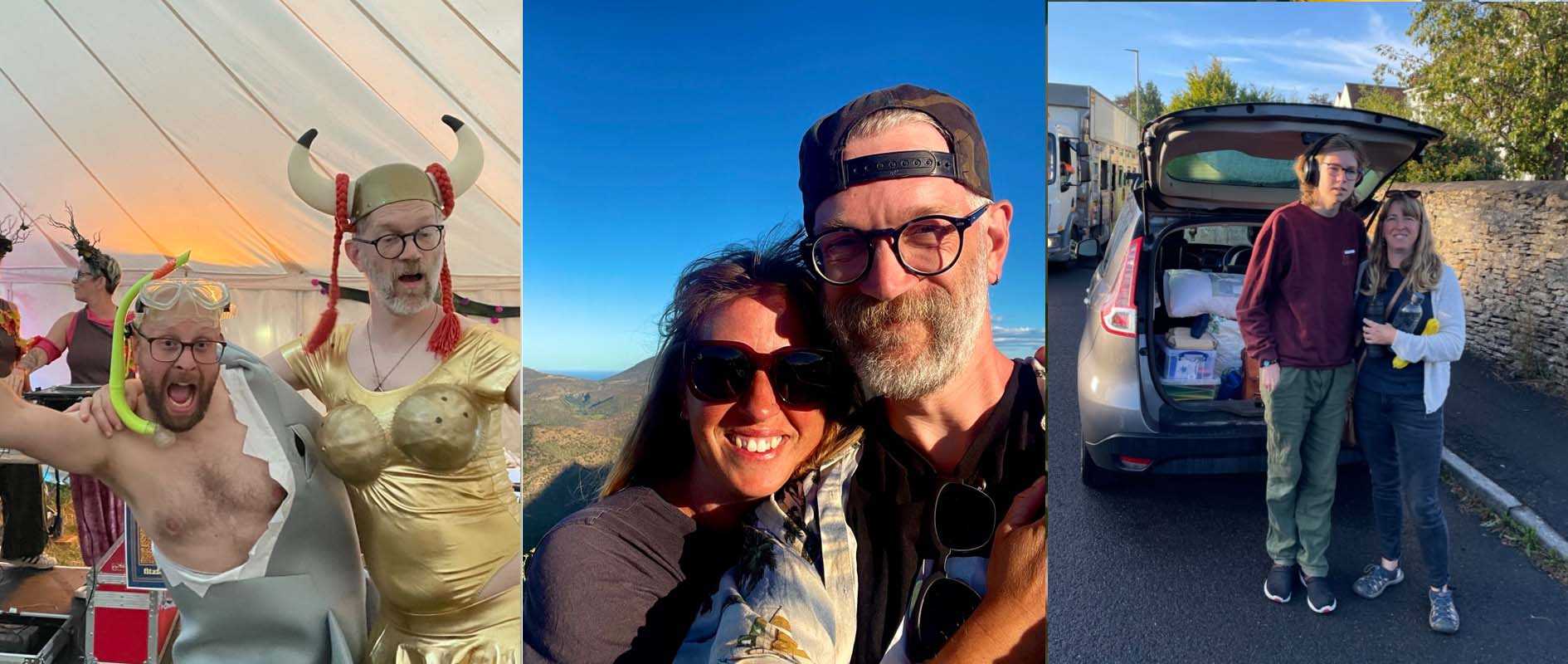 July heralded the start of a rather lush, long and warm summer season spent with family and friends. We started with a rather excessive weekend trip to a friend's festival in Dorset and concluded with a wonderful family holiday to Catalonia. With the collective experiences of the last few years I was so grateful of the chance to spend two weeks with family and close friends making the most of the Spanish sunshine.
Our return from Spain saw our oldest son - now 16! - leave home of a sorts, off to Exeter to study for his A-Levels at specialist school for Maths nerds. It has been really strange to adapt to not being a family of four during the week but thankfully he is home at weekends. We're so proud he has found a passion and it is great to have more time with our youngest whilst he is away from home.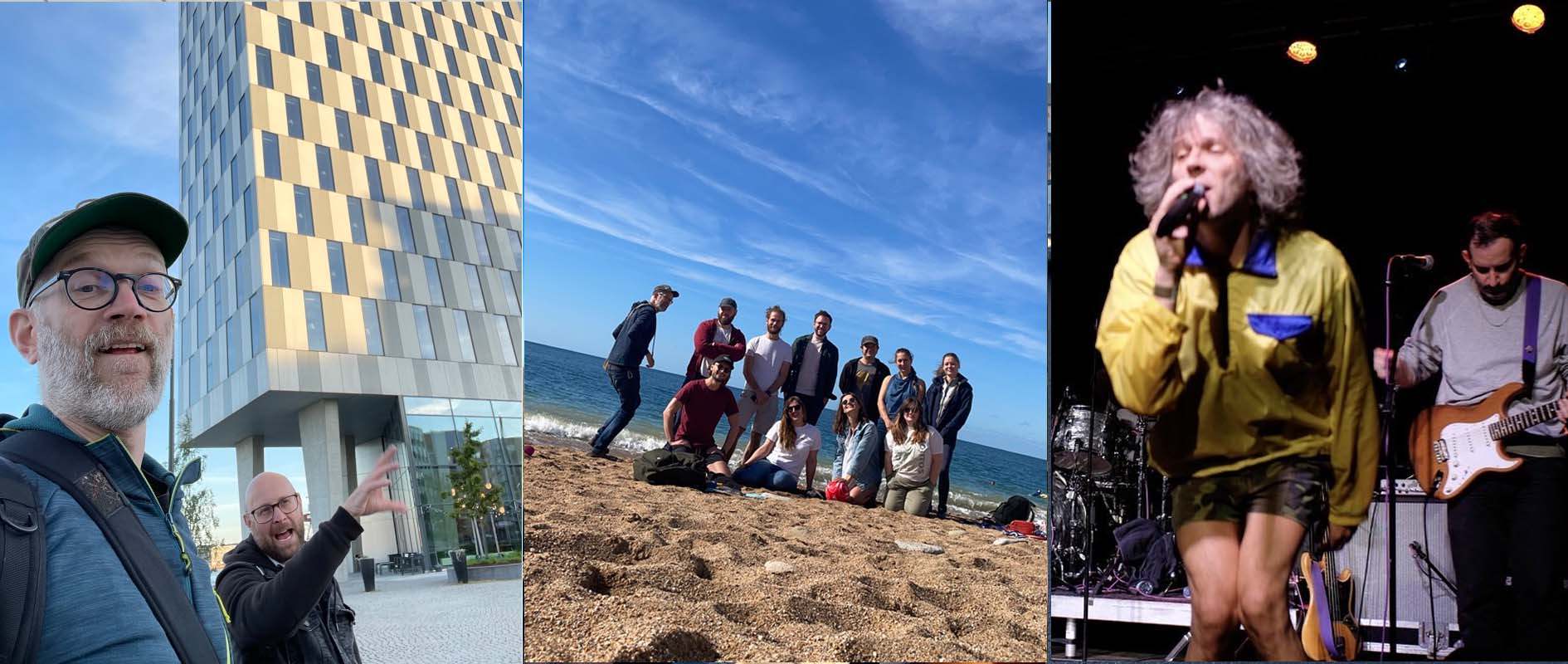 In September I was lucky to go to Helsinki to spend a weekend with friends visiting Pete who had been working there for the last few years. Beers, saunas, cycling and sunshine provided a perfect break to cap off the summer.
It has been a great year at Mud. We worked on some great projects and whilst some members moved on to greener pastures, we had some great new folk join the team. After a strong start for the company to the year we took everyone away for the weekend to a farm house in Bridport for some tasty food, plentiful drinks (bit of a theme to the year) and fine company. As an employer it is great to be able to spread the love and repay the team when they have spent all year pulling out the stops to produce some excellent work.
October saw a late birthday celebration seeing the lovely !!! (Check Check Check) perform in our small home town venue for a fantastic evening of dance-disco-funk.

After turning 47 I decided to get another tattoo and booked in with our fab Frome studio, Skull and Dagger tattoo, to get a homage to the Republican forces of the Spanish Civil War with a Miliciana expertly created by the excellent Jesse Rodriguez.
The autumn also saw some exciting events. I went to see Wales play New Zealand in Cardiff (thanks for the tickets Los) and in November I tabled at my first comic convention at Thought Bubble in Harrogate. It was a great weekend and whilst not hugely profitable I had a really fun time and met some great new friends. Special thanks to Lizzie and Conor for kindly showing me the ropes and introducing me to so many lovely people!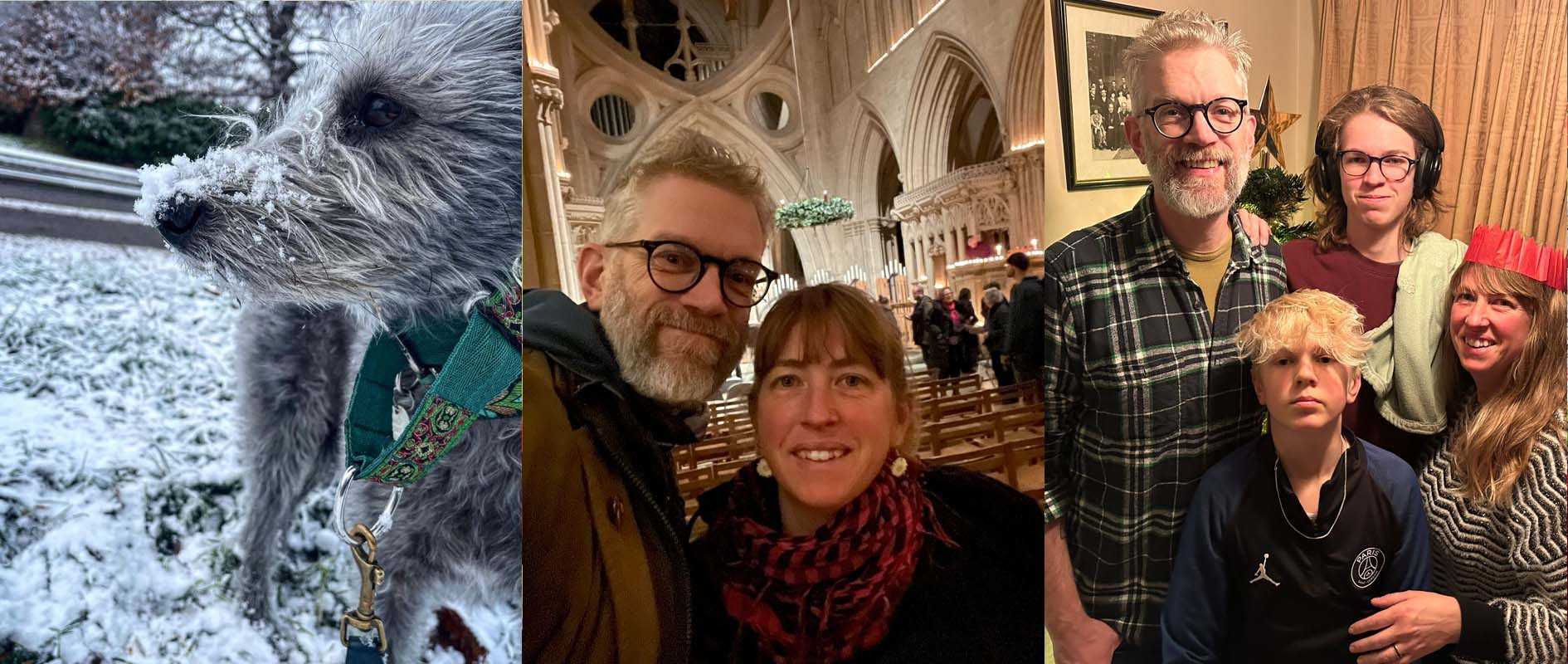 With the weather turning we saw a proper winter hit Frome with snow in December providing an exciting, cold run up to Christmas. With two teenage boys there is no arguing that some of the magic leading up to Christmas has gone.
But I suppose rather the magic has changed - it is more about celebrating and enjoying and reflecting what you have. December definitely proved quite a stressful end to a very busy year. But there were moments of joy - me and Peta had a lovely candlelit carol service at Wells Cathedral - and ultimately we got to celebrate a lovely time together with family and friends over the Christmas break.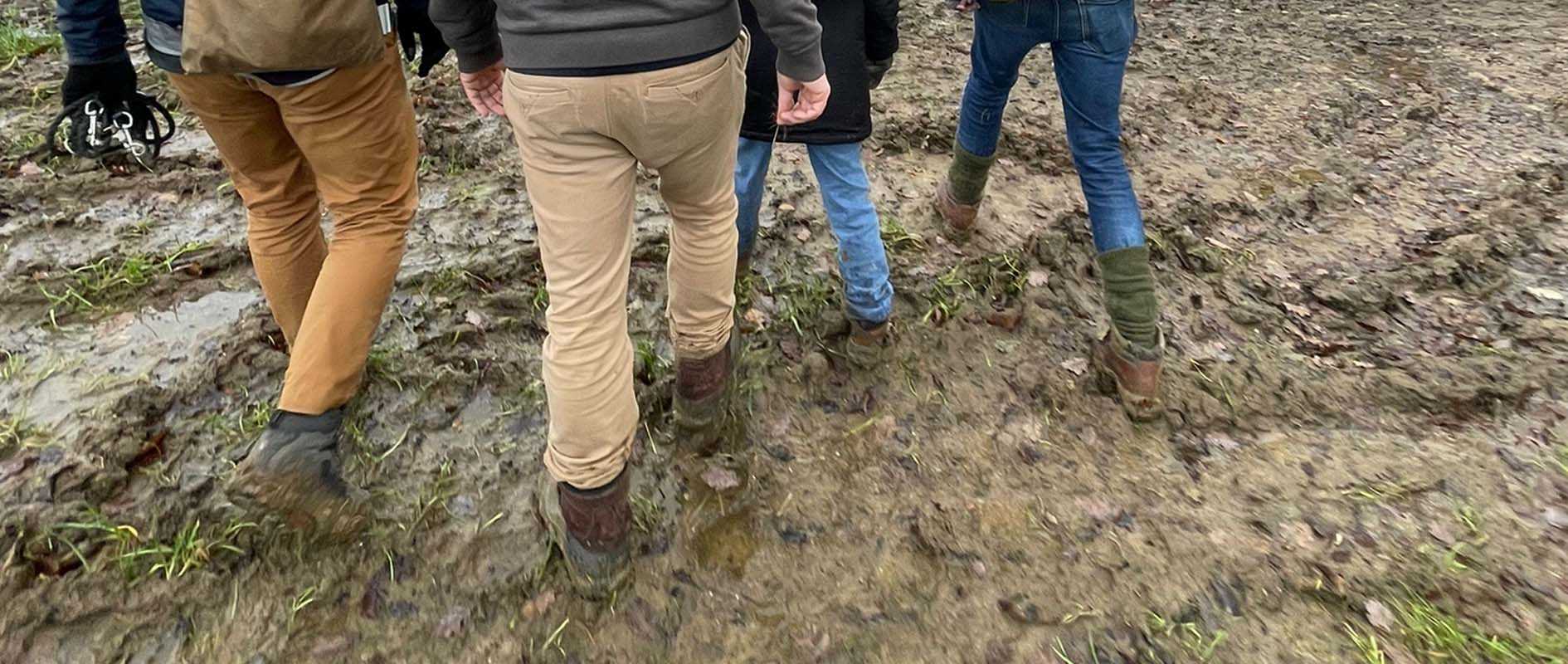 So we march on into 2023. I'm not one for resolutions but I can only hope for more of the same next year, spent with those I love and continuing to enjoy being creative. Just a little less turbulent on the political front please, world. Thanks!
Wishing you all the best for a fantastic New Years Eve and new year.
Comments
My second New Years Resolution for 2023 would be to use the word "great" less (10 times in this article alone)