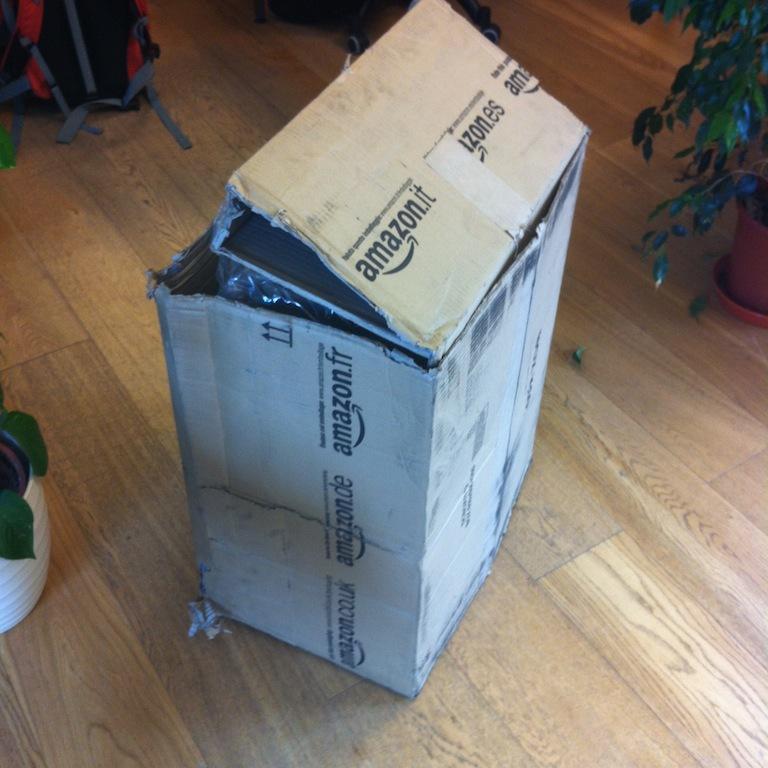 What a bloody saga – one week later a monitor I ordered from Amazon on next-day delivery has finally turned up but just wanted to flag up a terrible service from CityLink who were in charge of delivering the items.
Sequence of events as follows:
Thursday, 19th July
9.46 – Order shiny new Dell monitor from Amazon using Amazon Prime for next-day delivery. Shipped from Wednesbury using CityLink.
Friday, 20th July
Order doesn't arrive. Disappointed. Tracking history not updated. Oh well.
Monday, 23rd July
Order doesn't arrive. Tracking history updated and apparently driver failed to find delivery address. Twice. Ring CityLink customer services. No answer.
Tuesday, 24th July
Ring customer services – item not out for delivery. Offered assurances that would be delivered on Wednesday. Ho hum.
Wednesday, 25th July
Order doesn't arrive. Tracking history not updated. Was told would be called back to clarify situation. Wasn't. Amazon offer £4 gift certificate as recompense for inconvenience. Yay!
Thursday, 26th July
Call customer services. Item not out for delivery. Cannot deliver until Friday as no vans available. Assured would be sent first thing and arrive by 12pm Friday. Le sigh …
Friday, 27th July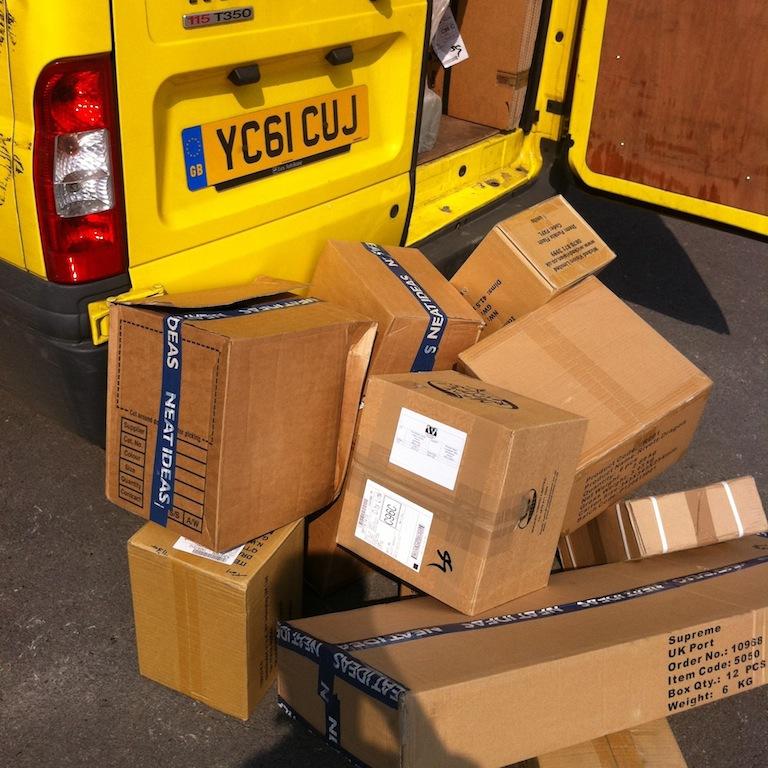 10.30 – Delivery van driver calls. Give him directions as he can't find the place. Van arrives! Go out to see driver throwing parcels from back of van to find order. Pile of battered-looking parcels on the floor. I return to office – driver drives off and calls to say he doesn't have item.
11.47 – Item arrives! Delivered to wrong office, the box battered and open.
All in all a terrible service from City Link and just glad that the Dell Monitor I ordered was so well packaged. Hoping to highlight a dramatic shortfall in customer care that falls woefully short and reflects badly on the Amazon Prime service.
So what are your CityLink woes? Add your experiences in the comments below.
Comments
The number of times my older brother has had this issue with CityLink! He lives on the top floor of a block of flats that are fairly easy to get to in the middle of a small town. His name is on the buzzer and he's always sure to add extra details. But he and I have stood at the window of his flat and actually watch the van drive up, sit in the car park outside, then drive off. The tracking was updated simultaneously – "could not find address" or "addressee was not home" depending on who it was. That's happened on more than one occasion. :(
CityLink have been Ok for me <touches wood> but I cancelled my Amazon Prime membership when they kept using Home Delivery Network, rebranded as Yodel, for deliveries. So I pay extra and you use the worst delivery service known to man to delver my parcels. Umm thanks.

HDNL/Yodel would routinely not turn up and lie about us not being in.

Now I use Amazon free delivery and it always comes via Royal Mail, admittedly not next day, but then nor did yours.

Amazon seem to be focussing on the bottom line rather than quality when it comes to deliveries, which is a shame as all other aspects of their service are excellent.
Sounds like more evidence against using amazon again unless its the only option. Any other small retailer would actually care if you got bad service and change their courier, and you could phone us and speak to the owner of the business.
I had a similar experience back in December from Wiggle who use City Link 48 hour delivery to ship their bikes. I had to wait over a week whilst my bike sat in the City Link warehouse about 200 metres from our home. I phoned up about collecting, but they claimed they would be unable to retrieve it for me given the large amount of parcels in the warehouse. I pointed out the fact it was likely to be bloody massive and have the words 'wiggle' in big letters on it, but to no avail.
A week ago (Friday 16/11/12) City Link collected a guitar amplifier from an EBay seller in Aberdeen on my behalf. It was fully tracked and can be seen on ther website as arriving at their Epsom depot early Saturday morning. It was shown as being scheduled for delivery on Tuesday 20th, not exactly next day but acceptable so I thought. Tuesday 20th came and went and the package was still showing as being 'in our network'. I contacted their 'call centre' (note: it's certainly not a helpdesk!) thinking maybe there was a delay in delivery, only to be told that it was 'probably lost'. Three days and three phone calls later the package has still not been located and nobody from City Link has ever bothered to call me. I've been informed that I can't contact the depot directly (as 'they have other things to do' – like selecting their Xmas gifts presumably). Now if the package was small and light I could maybe believe that it was genuinely lost however the amplifier is in a 50cm square box and weighs over 25kg! Packages that size do not simply disappear nor do they get easily lost. In summary, draw your own conclusions as to what 'lost' means, and when packages are 'lost' City Link really couldn't care less… If you are reading this please tell anybody considering using a courier service NEVER to use City Link. You have been warned!